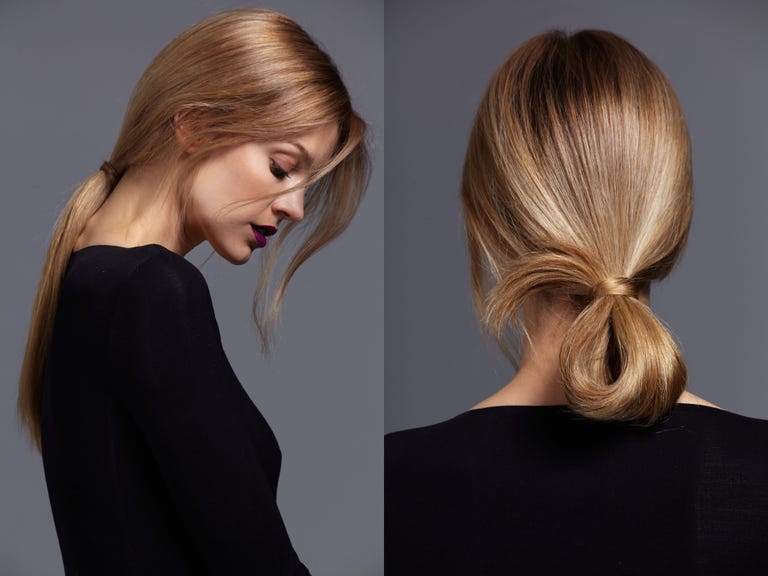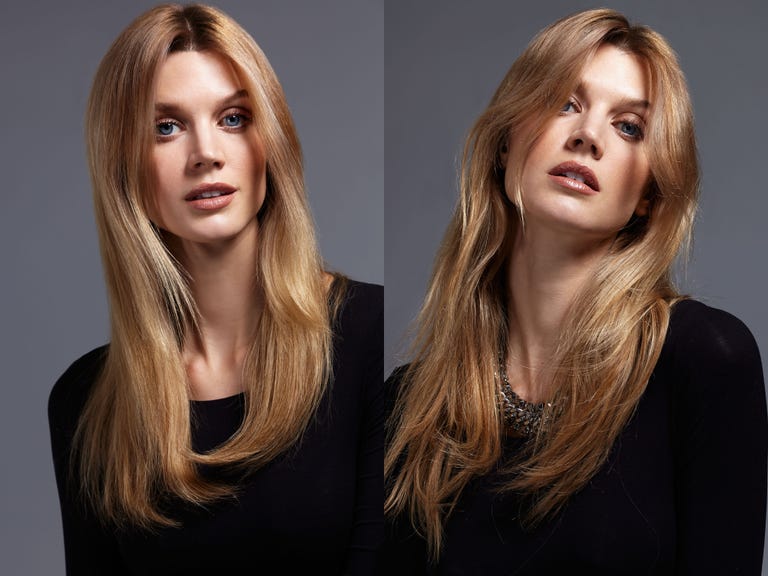 What makes D.I.Y. blowouts so tricky is all the hand-mirror-eye coordination required when working with a round brush. An easier approach? Just use your fingers. "Brushless blow dries give an interesting appearance to the hair because the natural texture comes through—it has more depth," says Kevin Mancuso, Global Creative Director for Nexxus New York Salon Care. Spritz damp hair with a heat protector like Nexxus Care Promend Heat Protecting Mist then use your hands to create tension as you blow dry all over. If you want more body, apply a root-lifter before you start straightening . When you finish, "It'll look like 'wow, her hair just does that,' says Mancuso.
INSTEAD OF A FULL PONYTAIL, TRY A BRAIDED BUN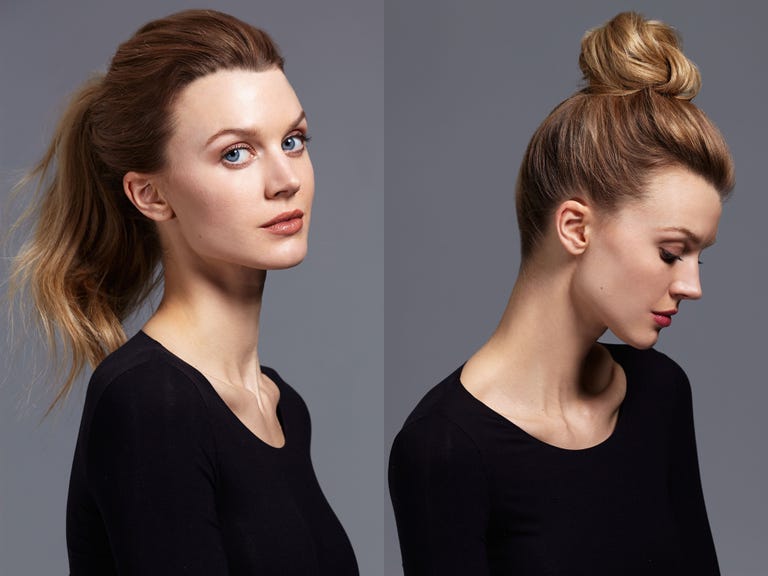 On a busy morning, it's easy to fall back on a quick ponytail, but a braided bun is fresher—and just as easy. Prep your hair with a thickener like Oribe Grandiose Hair Plumping Mousse then pull hair up into a high ponytail. Make a braid and secure the end with a small elastic. Gently loosen up the braid, wrap it around and pin.
INSTEAD OF AIRY WAVES, ADD A BARRETTE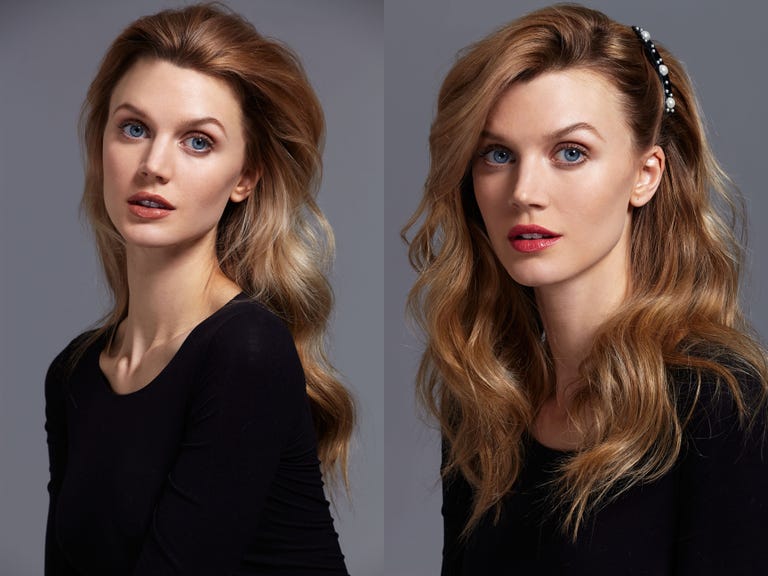 Adding an oversized clip to your hair is not only on-trend (the look was all over the spring runways), it takes all of 30 seconds to do— perfect for when you're running from your desk to dinner. Try a statement-making piece like L. Erickson Bubble Pearl Barrette. And, for lasting, voluminous waves, spritz Bb.Thickening Dryspun Finish all over.
INSTEAD OF A BASIC ELASTIC, TRY A BLACK RIBBON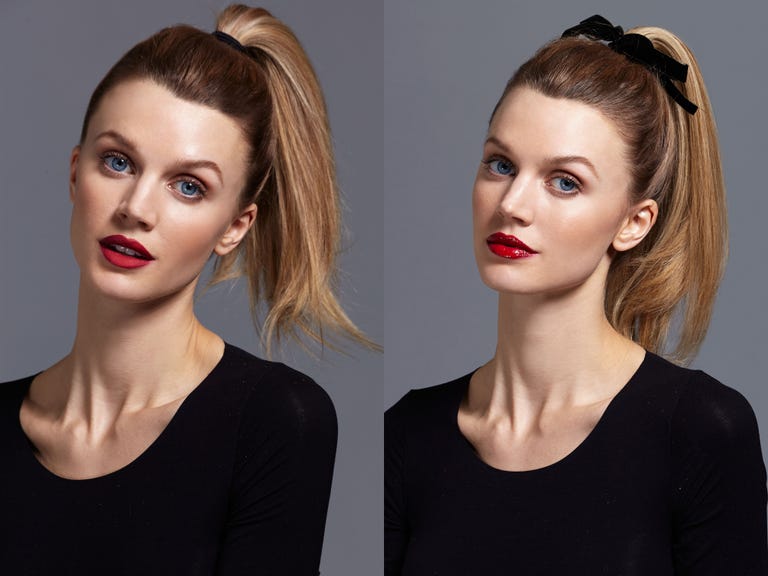 A simple black ribbon instantly elevates any hair-off-the-face look. For this style, apply a body-booster like Nexxus Mousse Plus Volumizing Foam for fullness and grip before you pull your hair up. Rub some oil or a serum onto your ends for smoothness then tie on your ribbon. Voila!