Packing for the beach doesn't end with finding the right swimsuit. Though that is priority (we love these one pieces), bringing the right bag and remembering your bucket hat and sunscreen, for starters, is equally as important. But, we know you know what to bring to the beach, so we're going to skip right to how to style your beach outfits—for the 'gram and what not. You could simply wear denim shorts with your bikini top and call it a day, but for the ladies who want to master beach style, like the celebrities you love, continue reading ahead. We borrowed a few fashion tips and yes, now we're ready for our close ups.
Meghan Markle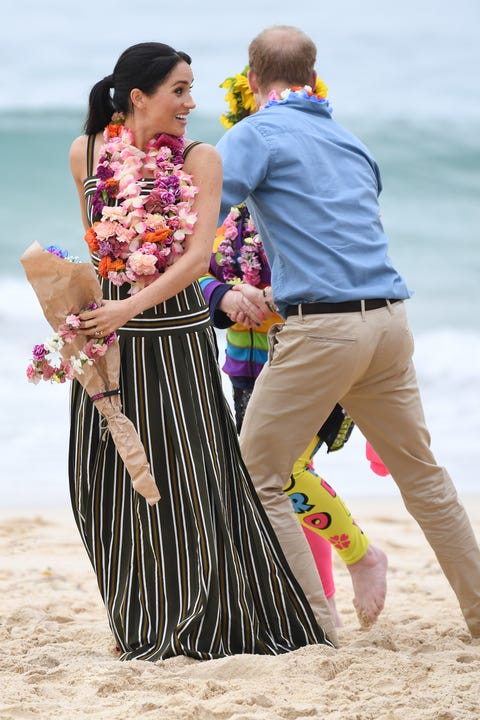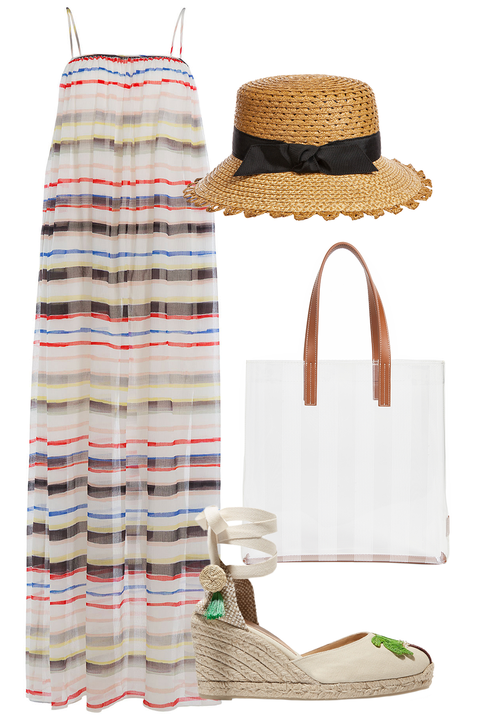 The Duchess of Sussex and her style have a loyal following. Thus when she wore this striped dress with wedges to a beach in Australia, we wanted a striped dress and wedges. While you can still buy both pieces, her Martin Grant dress is a bit pricey, so we found an equally as stylish, but more affordable alternative, ahead. (Leis not included.) Now if only we can find everyone a Prince Harry…
Chrissy Teigen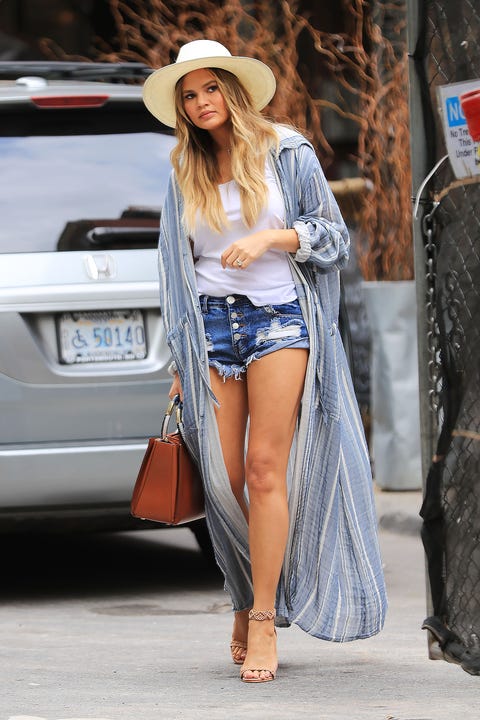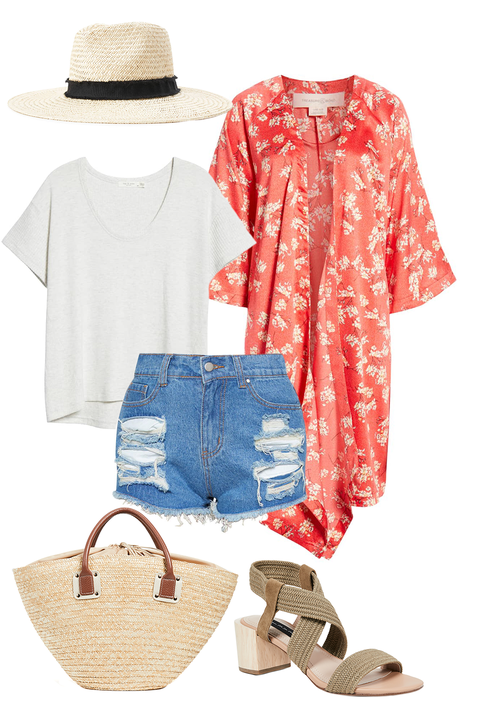 We're not completely sure if Chrissy was headed to the beach here, but her outfit is definitely adaptable for a day of sun and sand. Chances are, your bikini or swimsuit will be under your casual t-shirt and denim shorts combo. A breezy kimono ties the look together and makes it appropriate for a post-beach lunch at your favorite restaurant. The one thing we'd change about this outfit though are the skinny heels. Ditch those for a pair of elevated sandals.
Sofia Vergara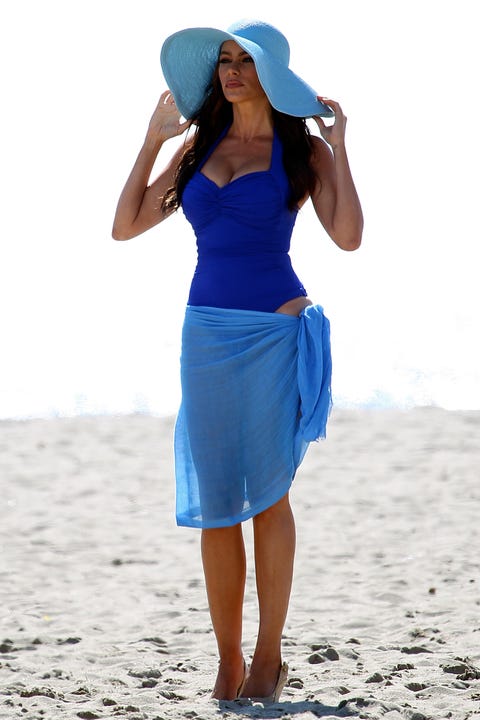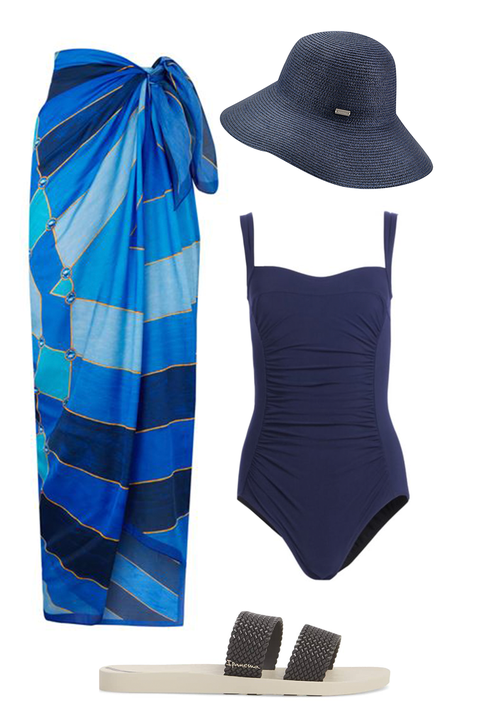 We love a good matching moment. The Modern Family actress showed everyone how to wear varying shades of blue (and heels?) from head to toe. Granted, she was filming a scene for the show here (her character Gloria always wears heels), but we can take away the matchy-matchy tip for ourselves.
Doutzen Kroes and Eva Longoria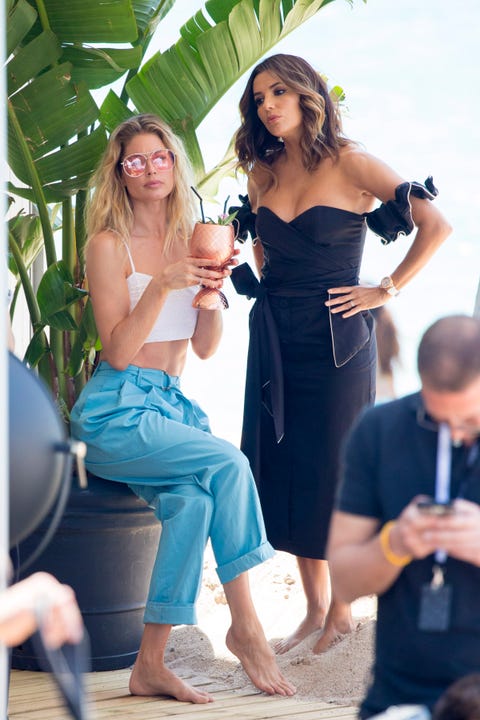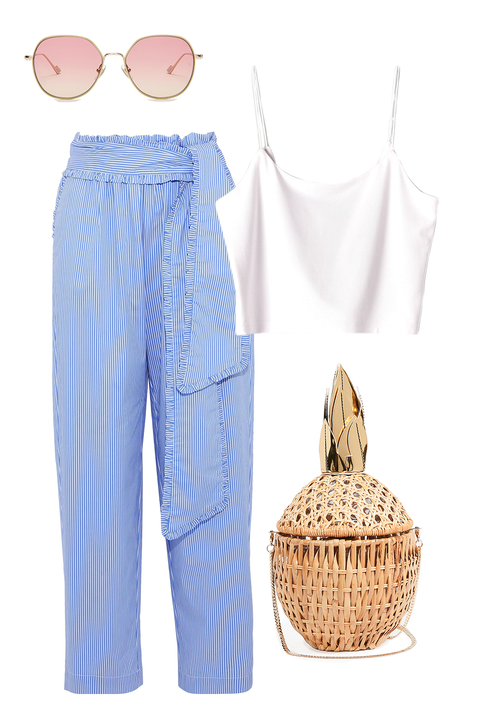 We'd be happy in either one of these cute beach looks spotted on Kroes and Longoria. But if you're looking for easy separates, go with Kroes's white crop top and ocean-blue cropped trousers. Skip the shoes—you're at the beach!
Lily Collins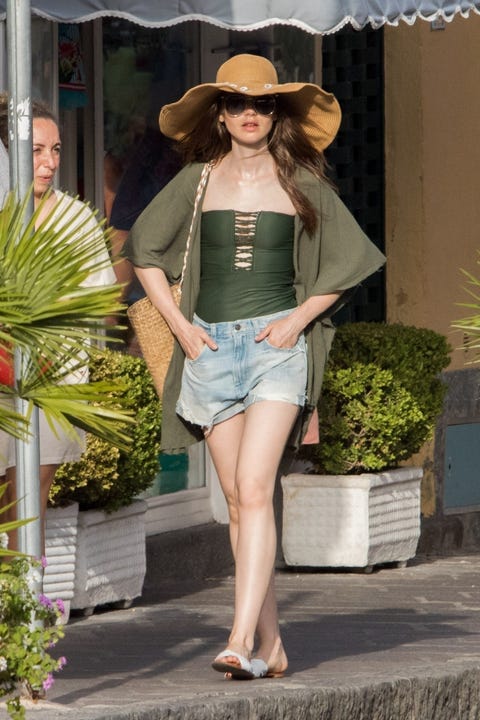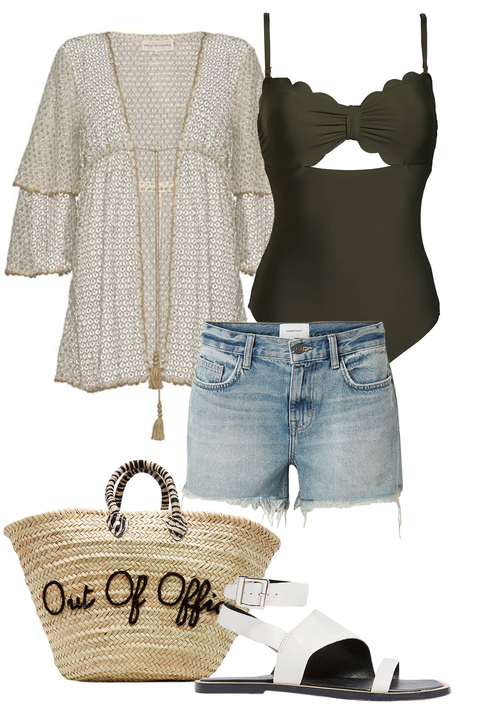 Swimsuits that double as bodysuits when worn with shorts or a skirt are hidden gems in beach attire. You won't have to stuff your tote with extra clothes, which leaves room for a towel, wine, sunscreen, and snacks. With one pieces coming in all sorts of colors and prints for the season, you won't have trouble finding one to wear from the pool to brunch.