You've spent the summer getting your hair messy at the beach, soaking it in chlorine-filled pools, and throwing it in sweaty updos. Now it's time to show it some love. Fall's less humid temperatures means you can finally let your hair down and shine, and what better way than to debut a new look?
Now that you've got all his pro tips, read on for what new hair looks he predicts will be trending this Fall.
Retro Glam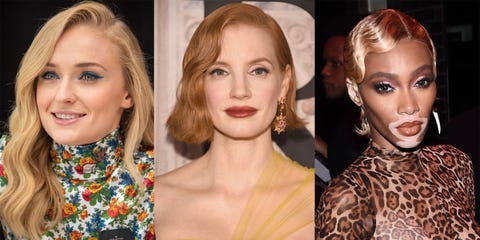 Why it's great: "Timeless and chic, this style is going to explode in the fall," Vaccaro predicts. "I love how glossy and detailed this trend is." He suggests trying the Old Hollywood-style waves with some hair accessories.
Twisted Bun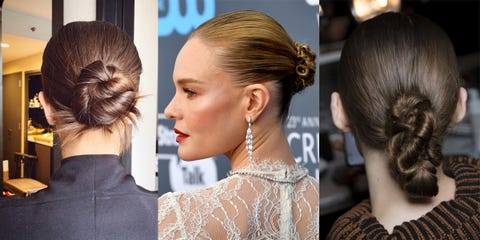 Why it's great: "With a little effort and creativity you can make the basic bun look not so basic," says Vaccaro. "I love how you can create any shape and size. These buns typically get tons of attention."
Blunt Bob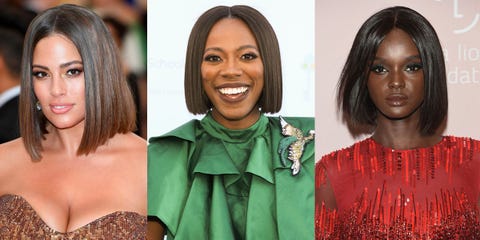 Why it's great: Vaccaro calls this "truly the best and fiercest haircut to make a statement post summer and pre-fall." He adds, "It also feels so good to get all of those summertime dead ends off your head."
Crimped Hair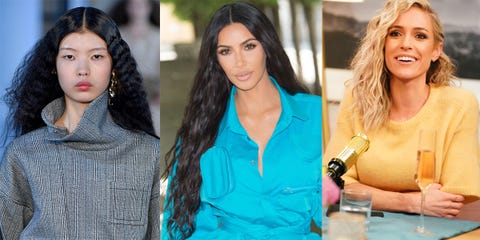 Why it's great: "Whoever said crimps would never come back was so wrong!" Vaccaro says. "A big hit on the runways, this look is editorial, edgy, and carefree."
Low Ponytail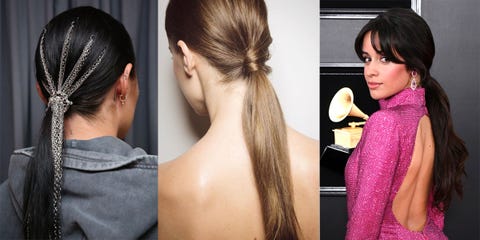 Why it's great: "While a classic look, this style was a fan favorite during NYFW Fall/Winter 2019 and this years' red carpet glam," Vaccaro says. "I love how chic, sophisticated, and pretty this look is. Have fun with it by keeping it sleek or creating a fluffy, textured tail."
Giant Volume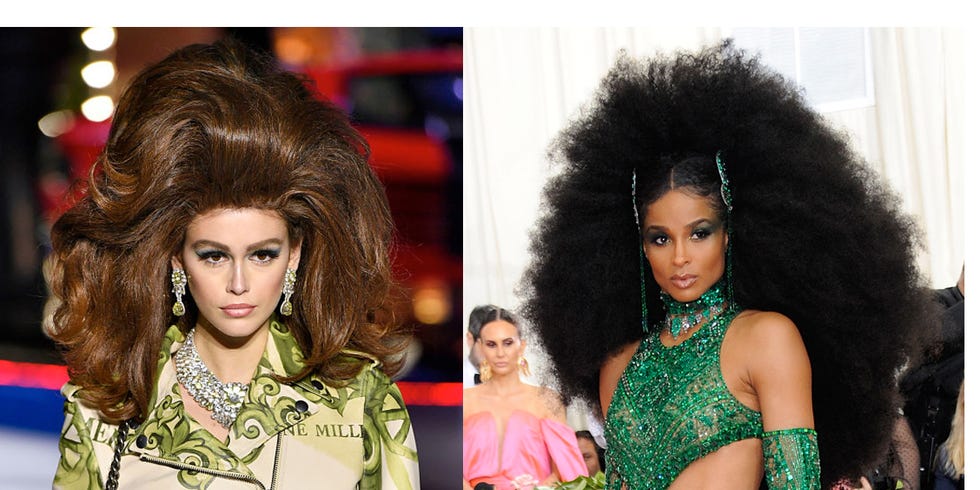 Why it's great: "This is one of my favorite trends for fall," Vaccaro says—he's extra fond of it thanks to his growing up in the '80s."This texture speaks volumes (no pun intended) and works best with extensions to give you that extra lift you've been praying for," he says.