The runways have spoken, and the '90s are back. So are the '80s. And the '70s. There are also a couple fashion trends that can't be traced back to any particular decade, but are covetable nonetheless. Confusing, I know, but designers like Chanel, Gucci, and more declared everything from power shoulders to micro-micro bags a thing, and we're convinced we need it all. We also tapped Nordstrom's creative director Ruth Basloe to help weigh in on her favorite styles, with shopping tips on how to get the look now.
Itty Bitty Bags
"A small, structured style in a new shape is the statement bag of the season," said Basloe. "We recommend combining two handbag trends by choosing snake print or croc-embossed leather, which are also big." If you wanna go even smaller, the next "big" bag trend is teeny. Meet The Bitty Bag. TBB is an impractical accessory that holds approximately one Airpod, but the absurdity is part of the charm. Jacquemus created a meme sensation, but designers like Salvatore Ferragamo, Chloé and more can provide a little inspiration.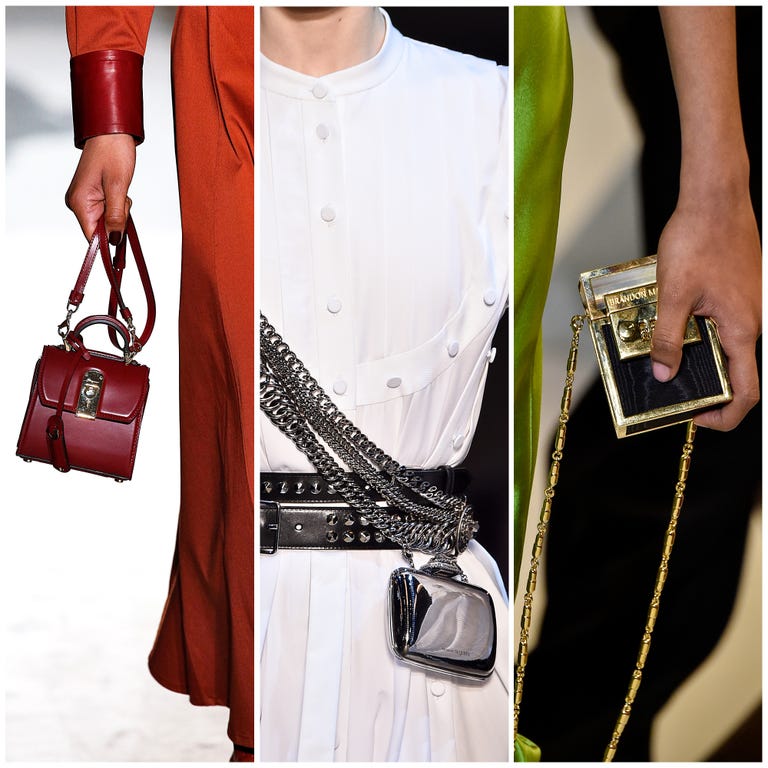 Make Way for Millennial Purple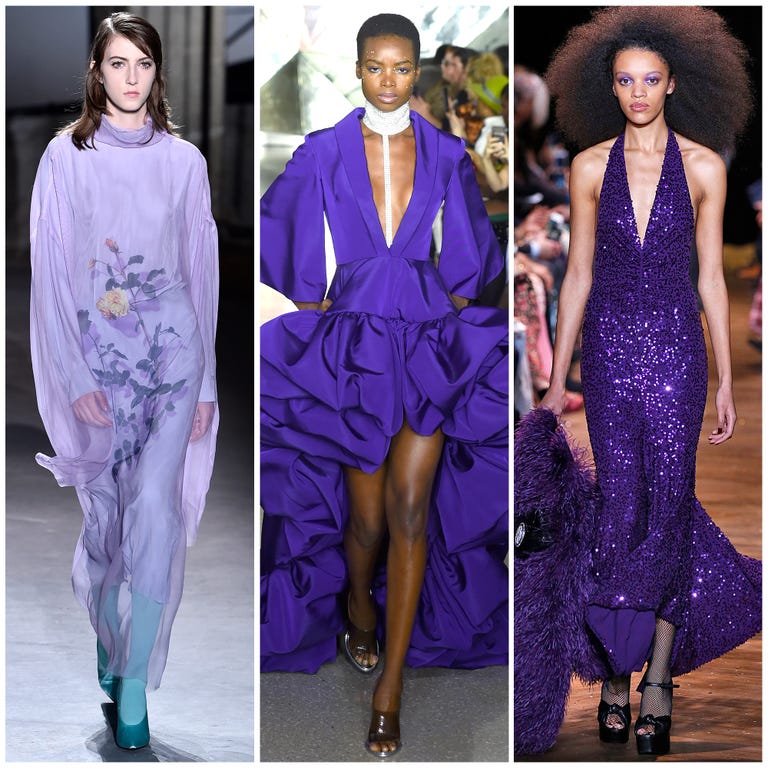 2018 was all about Millennial pink, but everything is coming up purple this fall. As seen at Rodarte and Tom Ford, the orchid hue is all the rage. You can opt for an all-over color ("We loved the head-to-toe, monochromatic looks at Balenciaga and Jacquemus," Basloe said), or you can easily work in a touch of lavender with your accessories.