Are you putting your blush too low or your brow arch too high? Find out, and get quick solves.
Just like the products and brushes you use on your face are important, the placement of your makeup can totally change your look. Find out if you're making these common errors with your bronzer, brows and more.
You're applying bronzer to your entire face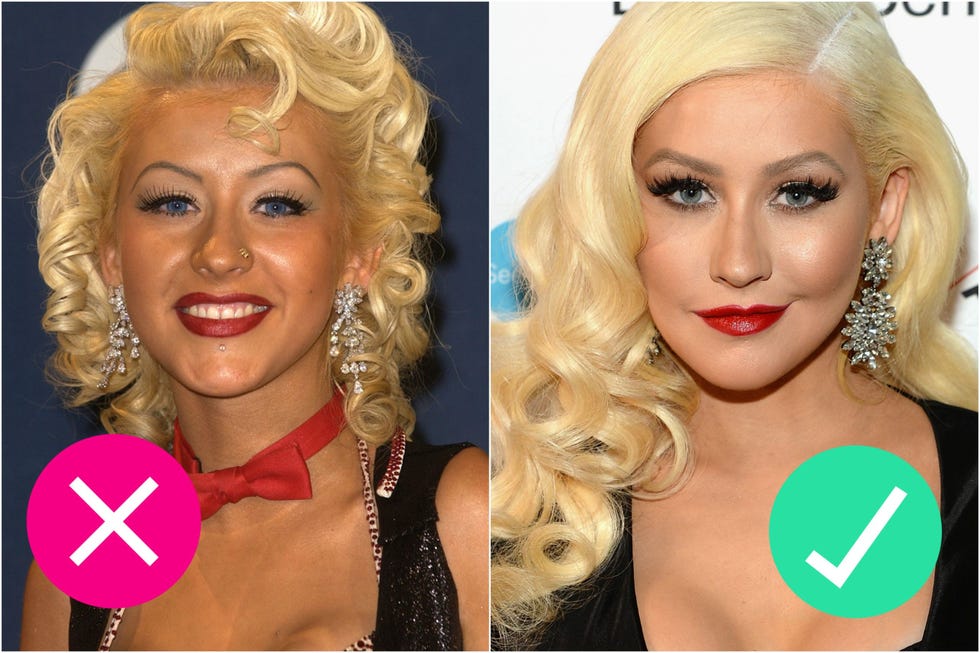 Bronzer is meant to accent your bone structure and complexion, not disguise it. Skip the Oompa Loompa look and apply bronzer sparingly to the forehead, cheekbones and jawline to avoid looking overdone.
You're dotting on your under-eye concealer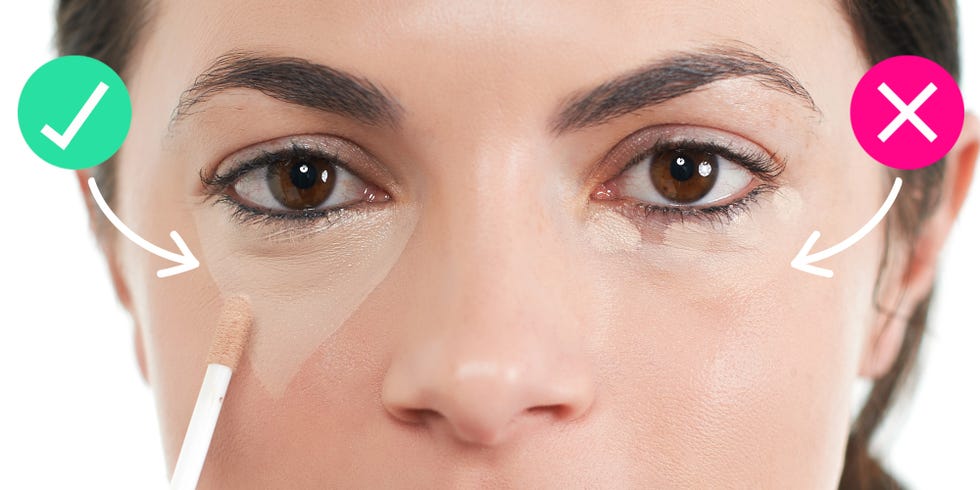 If you're just stippling a little row of concealer under your eyes, you aren't maximizing the benefits of this excellent fixer-upper. Instead, apply it in a triangle. This not only evens out all the darkness and inconsistencies below your eyes, but also creates a "triangle of light" that draws attention to your eyes.
You're only applying eyeliner on the bottom lash line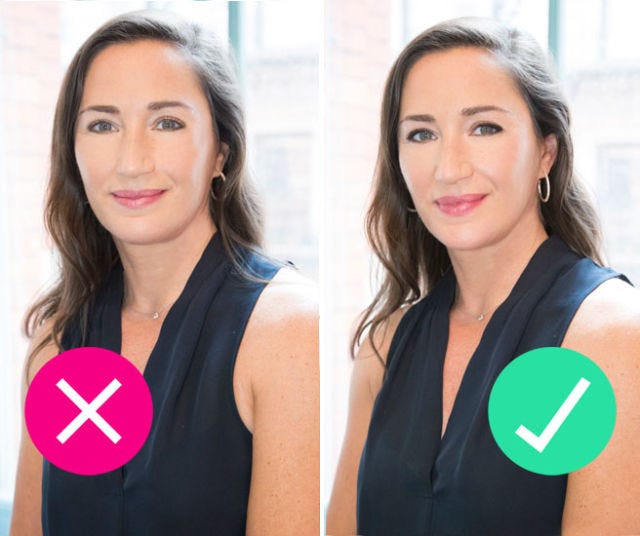 Bottom liner may be easier to apply, but skipping the top lash line can make your eyes look smaller and give your face an older look, which is probably not the goal you're after. Take a few moments to apply a thin line on top — it'll pay off by giving your eyes a more awake and lifted appearance.
Your brow arch is too dramatic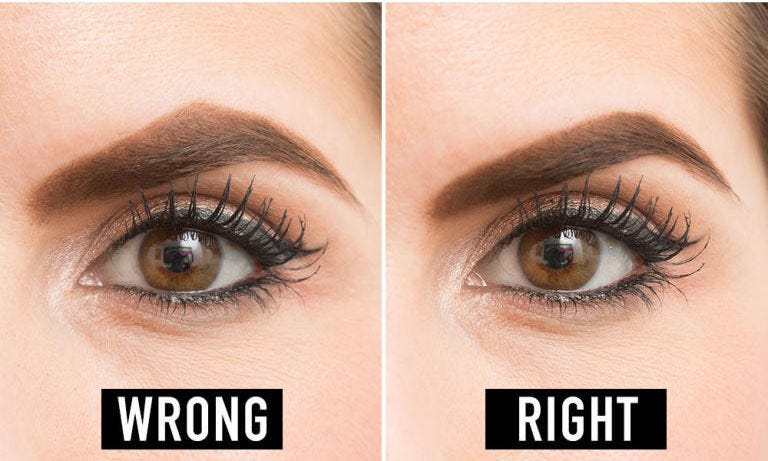 Defining your brows is a great way to polish your look, but placing your arch way above your actual brow just looks outdated and unnatural. Some people simply don't have dramatic arches, so just follow the curve that's already there to ensure your brow pencil or shadow doesn't make you appear angry or surprised.
You're connecting your top and bottom liner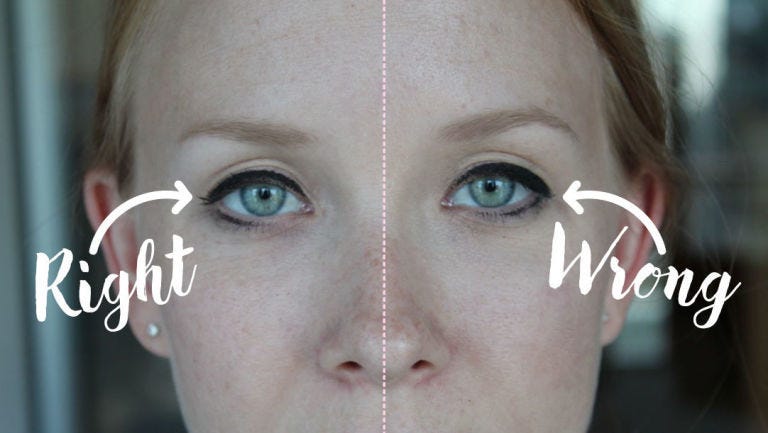 If you want to make your eyes appear larger, try leaving a little gap between your top and bottom eyeliner at the outer corners — connecting them closes off the eye, making them look smaller. Bonus: If you want really wide, bright eyes, add nude liner along your bottom waterline.
Your eyeshadow goes all the way up to your brows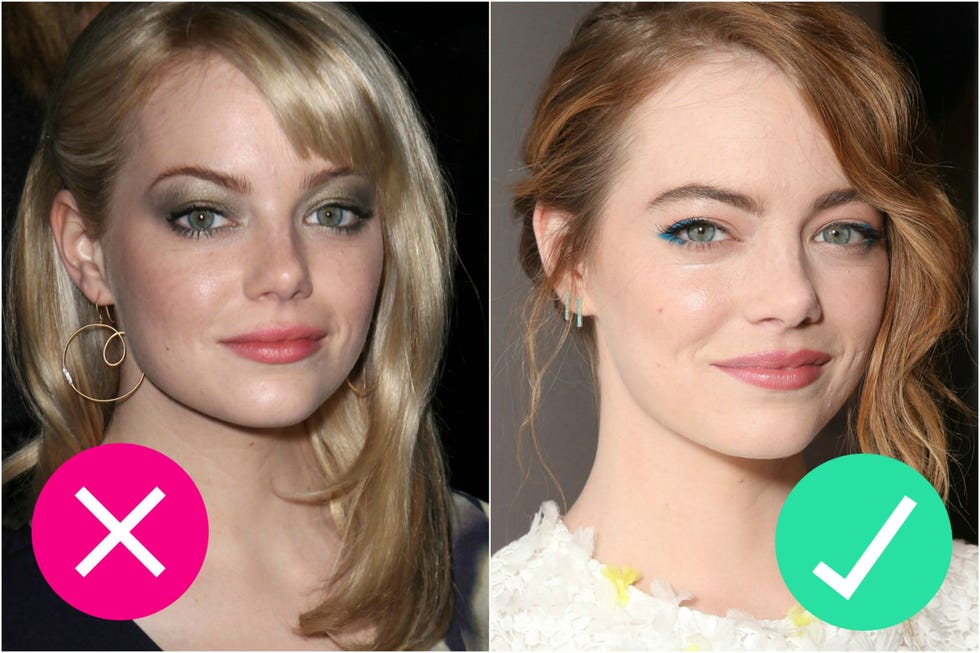 The fastest way to look like you belong in the '80s is by applying a shimmery eyeshadow all the way up to your eyebrows. See how much more youthful Emma Stone looks with a more sparing look that focuses the color to the outer corners of her eyes?
You're piling on too much concealer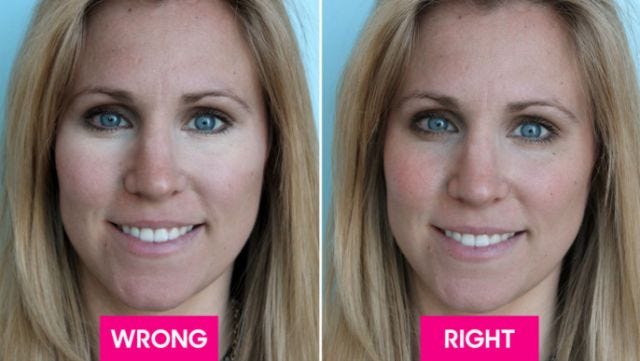 You know the age-old expression "less is more"? Well, that applies so much to concealer. Sure, this handy product can make your look go from sleepy to perky in just a matter of moments, but using too much can actually make you look overdone rather than awake. Apply a thin layer and blend, then see if you still need a bit more to complete the look.
Your blush is too low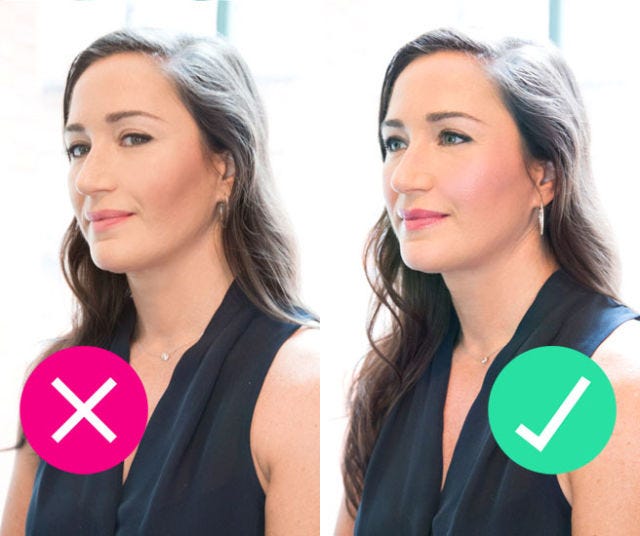 Blush can liven up your face in just two quick swipes, but if you apply it under your cheekbones, it can give your bone structure a sullen look. Sweep a pretty pink shade on the apples of your cheeks, then blend it up and downward.