When doing our hair at home, we want the process to be simple but the results to be meticulous, salon-quality. That's not too much to ask, right? Riiiight. Since that outcome's not always easy to achieve, we went on the search for simple styling tips, reaching out to celebrity hairstylist George Papanikolas, who was happy to oblige. With a client roster that includes the Kardashians, Mila Kunis, and Nicole Richie, Papanikolas is one of the most sought after hairstylists in Hollywood, and he knows a thing or two about working hair magic on ladies that don't have a lot of time to spare. Here, he walks us through ten of his go-to styling tricks to achieve volume, add texture, and get rid of frizz—all in a fast, efficient way.
Wash Your Hair the Night Before to Get Perfect Curls
Curling irons work best on "dirty," second-day hair. So, in order to get the most out of your curls, wash and blow-dry your hair before you go to bed and style it in the morning.
Press Dry With a Towel to Prevent Frizz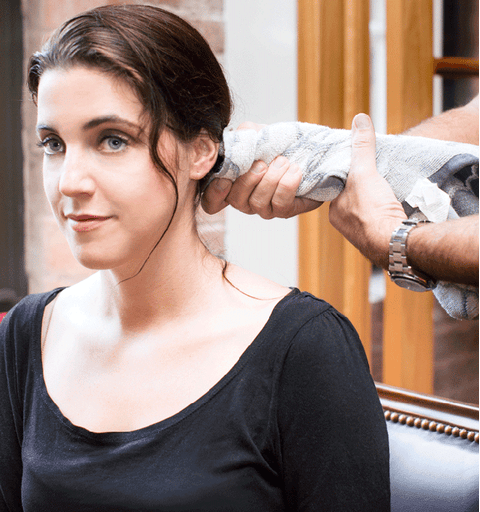 If you are prone to frizz, dry your hair first by pressing and twisting with a towel, but be sure not to rub it as we are often inclined to do.
Blow Dry Your Hair Upside Down for Extra Body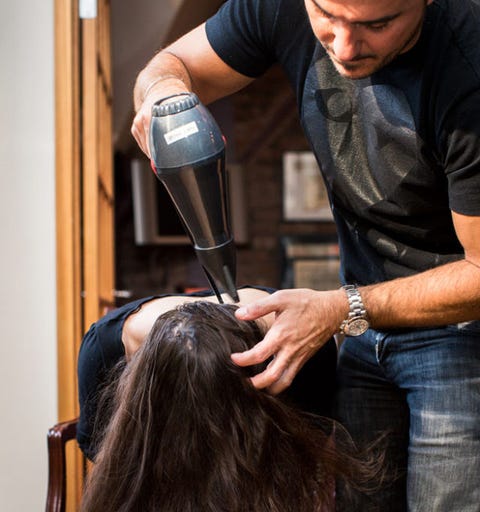 If you are trying to achieve major volume, you can amp it up by blow-drying your hair upside down.