From the imperfect manicure to bold new shades, how to nail your mani-pedi this season
As the sun starts to shine and summer sandals replace our winter boots, it's the perfect time to update your mani-pedi for the new season. From bold new shades to how to get an on-trend 'imperfect manicure', these are the shapes and designs Bazaar recommends to see you through the better weather.
New neutrals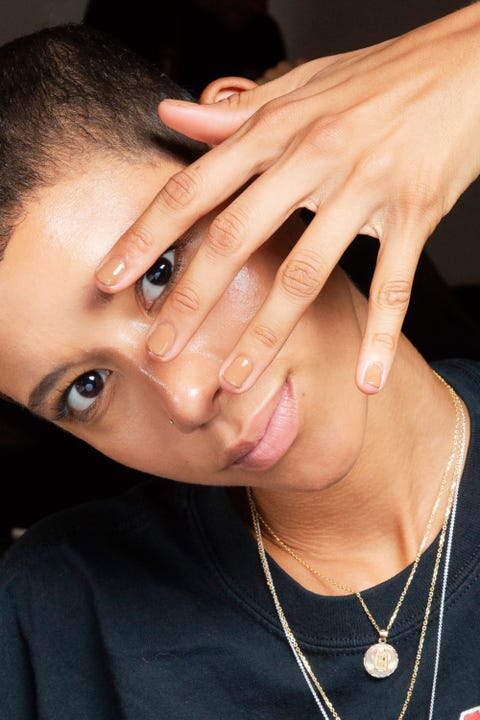 Good news for anyone tired of searching for their perfect nude shade, the muted tones of peach, coral and caramel are the new neutrals gaining favour on the catwalk – namely at Temperley, Prabal Gurung and Gucci. And, they're pretty on all skin tones.
Rounded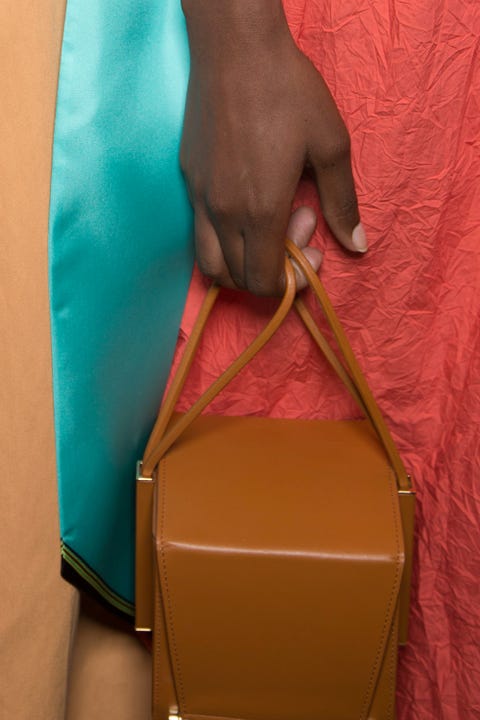 Next time your manicurist asks what shape you want your nails, opt for rounded. The natural style that was seen at multiple shows including Zimmerman, Mansur Gavriel and Roksanda, makes nail look super polished and proves that clean, well-groomed nails will never go out of style.
The imperfect manicure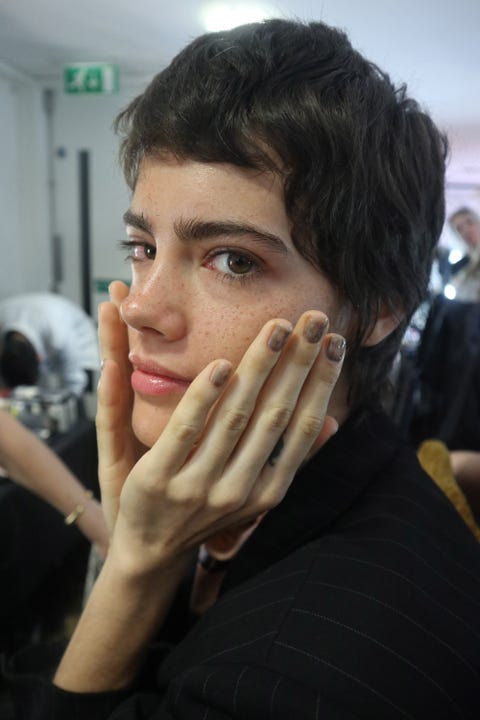 The imperfect manicure – where nails were chipped or looked untidy – bought a spirit of rebellion to Preen, Mary Katrantzou and Nicholas Kirkwood. It felt like a subtle nod to women too busy to get their nails done regularly and bought back memories of youthful (if not successful) experimentation. This time it was achieved by dabbing on polish to encourage gaps, deliberately smudging your nails while wet or over-applying a top coat.
Perplex tips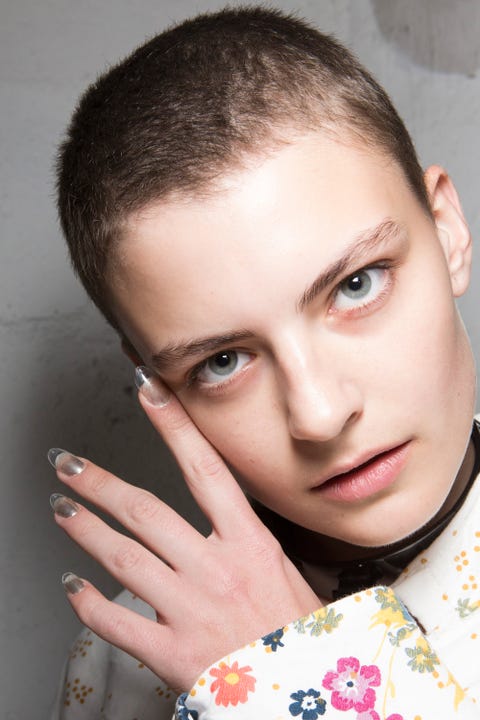 A continuation of the imperfect manicure trend, models at Vivienne Westwood and Mary Katrantzou were given manicures that included bare perplex tips, making them appear half-finished. That wasn't to say the style can't be pretty though, as at Mary Katrantzou the transparent 'bulb' of top coat revealed a crystal detail underneath.
The individual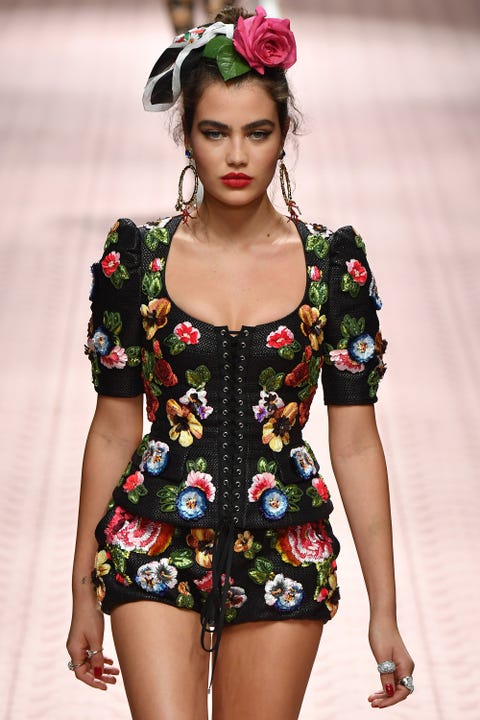 Normally, you see a uniformed display of manicures on the catwalk, but this season there was an array of colours even within the same show as designers sought to emphasise a spirit of individuality. At Roland Mouret the models actually chose their favourite colour on the day.
Two-tone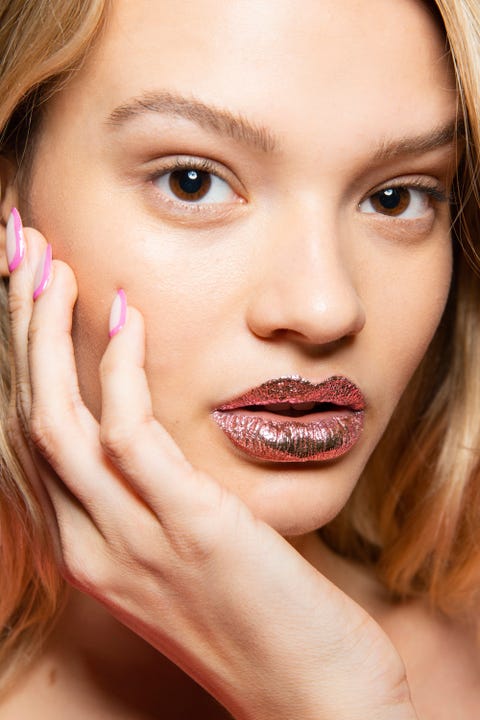 For anyone wanting to make a bold statement with their nails, look to fun but sleek two-toned manicures. Seen at Sadie Williams, Gareth Pugh and Jeremy Scott, the style makes a statement and lets you experiment with bright colours, though, for nail beginners, we'd recommend heading to a nail bar to achieve it.
Shine on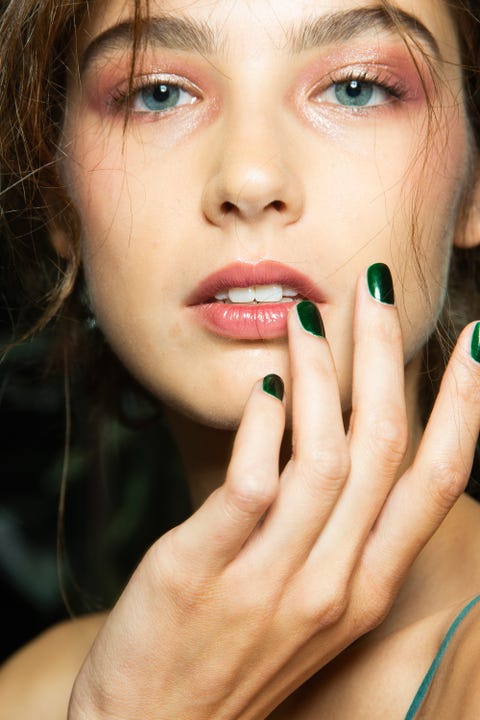 From metallics to glitter, high-shine nails provide a look-at-me-now option for your nails that is pretty rather than garish, making them perfect for the summer. The trend was seen at Julien Macdonald, Armani and Anna Sui and the secret is to ensure you apply the polish very smoothly, to ensure it doesn't start looking childish.
Black nails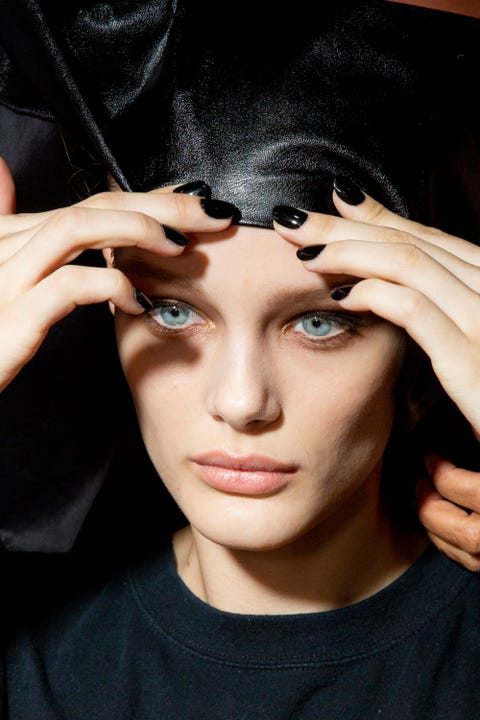 Black nails have always been associated with rebellion – you probably know someone, if not yourself, who painted their nails a jet black shade as an act of dress code defiance in their teenage years. For the Spring / Summer 2019 season though, dark nails have grown-up with a high-gloss finish that makes them look chic rather than tantrum-inducing.